Download Apache Logs Viewer for free and start analyzing log files immediately, generate reports, gather statistics and extract the valuable information located in the logs.
Your download will start automatically in a few seconds. If it does not please click here.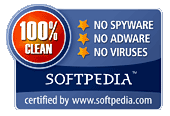 If you wish to receive notifications on Apache Logs Viewer, like new releases and improvements please sign up for the newsletter below. We don't spam promise!